About the Ursas
Founded in 1981, The Ursa Minors is a women's a cappella group at Brown University in Providence, Rhode Island. The "Ursas" perform original arrangements of music from a variety of genres including pop, jazz, rock, folk and R&B, and record a new CD approximately every two years. Throughout the academic year, the group sings at numerous events, including Brown University events, private gigs, community shows, and on campus arch-sings and concerts. The Ursas also frequently
perform
with other Brown a cappella groups and groups from other colleges and universities.
The Ursa Minors features women from all over the world who, in addition to singing, are involved in a wide range of activities on campus, including athletics, theater, student publications, community service, and more. While the group's membership and repertoire grow and change every year, one thing remains the same: the Ursas are not just a group of musicians and voices, but also a group of friends.
Powered by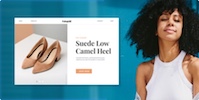 Create your own unique website with customizable templates.