About the Ursas
Founded in 1981, the Ursa Minors are an all-female-identifying a cappella group at Brown University in Providence, Rhode Island.
The Ursas have been featured on
Voices Only A Cappella
, recognized by The Contemporary A Cappella Society
, and
deemed
"most likely to throw condoms into the audience" by Fuck Yeah Brown University. We perform original arrangements of a wide variety of music, including pop, rock, folk, jazz, and R&B.
Throughout the academic year, the Ursas sing at Brown University events, private gigs,
arch-sings, and concerts, and we record a new CD approximately every two years
. We also frequently
collaborate
with other Brown a cappella groups and groups from other colleges and universities, such as the MIT Logarhythms, the Williams Octet, and the Dartmouth Brovertones.
Members of the Ursa Minors come from all over the world and are involved in a range of activities on campus in addition to singing, including athletics, theater, student publications, community service, and more. While each member brings their unique voice (literally) to the group, we're bonded by our passion for singing and love for one another!
Powered by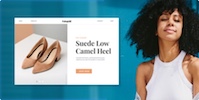 Create your own unique website with customizable templates.